Caught driving under the influence (DUI) of alcohol or drugs in Connecticut? Just like in every other state, Connecticut has tough laws against DUIs. If you're found guilty of a DUI more than once, the penalties get even tougher. In this article, we'll focus on what happens if you get a DUI for the second time in Connecticut. A DUI is considered a second offense if it happens within ten years of the first one. We'll explain all the penalties you could face, so you'll know what to expect.
Consequences of a Second DUI Offense in Connecticut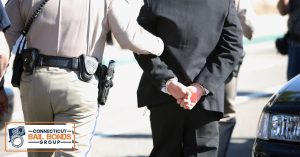 In Connecticut, a second DUI offense can lead to both administrative and criminal penalties, depending on the circumstances of the case.
Administrative Penalties
The Connecticut Department of Motor Vehicles (DMV) has the power to impose administrative sanctions following a DUI arrest. For a second offense, these penalties generally include a 45-day license suspension and a requirement to install an Ignition Interlock Device (IID) in your vehicle for a period of three years.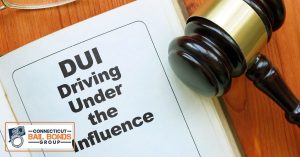 A key point to note is that the DMV allows for the period of license suspension and the IID requirement to overlap. This is beneficial for the offender, as it means they won't need to serve an additional period of license suspension after the DUI conviction, provided they have already installed the IID and completed the 45-day license suspension mandated by the DMV. However, it's crucial to understand that the three-year IID requirement begins after the conviction and must be fulfilled continuously.
Criminal Penalties
A second DUI offense also carries criminal penalties, which typically include: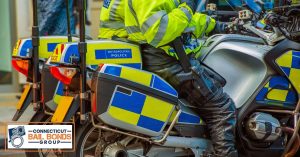 Jail Time: A second DUI offense can result in jail time ranging from 120 days to 2 years. While many second-time DUI convictions result in a two-year sentence, the offender often doesn't serve the full term in jail. The court usually imposes the maximum two-year sentence and then "suspends" it, meaning the offender must serve the mandatory minimum of 120 days in jail, with the balance of the two-year term held over as potential additional punishment if the offender violates probation.

Fines: The fines for a second DUI offense can vary between $1,000 and $4,000. In most cases, a minimum fine of $1,000 is levied, but it's important to note that additional court fees may also apply.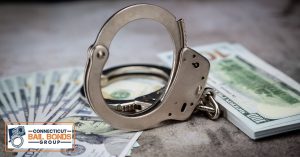 IID Requirement: The offender will be required to bring their vehicle, fitted with an IID, to a service station for monthly check-ups. The cost of these check-ups is usually included in the monthly lease charge for the device.

Probation: The length of the probation period for a second-time offender is determined by the sentencing judge, but it generally falls between 18 and 24 months. There is an automatic $200 probation fee, which is separate from any fines or court fees.
Professional Bail Bond for Second Offense DUI in Hartford, Connecticut
Connecticut Bail Bonds Group is located on 11 Asylum St, Suite 512, Hartford, CT. From Bradley International Airport (BDL) get on Bradley International Airport Con from Bradley International Airport, and head north toward Bradley International Airport. Then slight left onto Bradley International Airport, and continue straight. Next keep right to continue toward Bradley International Airport Con, and take I-91 S to State St in Hartford. Afterwards, take exit 31 from I-91 S, and continue onto Bradley International Airport Con. At this point continue onto CT-20 E/Bradley International Airport Con, and use the right 2 lanes to merge onto I-91 S toward Hartford. After that take exit 31 toward State Street, and continue on State St. Take Central Row to Asylum St. Next continue onto State St, and continue onto American Row. Then continue onto Central Row, and turn right onto Main St. Finally, turn left onto Asylum St, and Bradley International Airport will be on the left.
We're open: 24/7
For additional questions, you can call us at (860) 420-2245 or find us on yelp