The Jails in New Haven CT – New Haven Correctional Center
New Haven is a vibrant coastal city in the state of Connecticut. It is the second biggest city in Connecticut, located just in the New Haven Harbour. It has a history of early settlement and is commonly thought to be the first planned city in America. The city is home to so many businesses ranging from financial services to legal services and even retail trade. It is a city that accommodates any profession.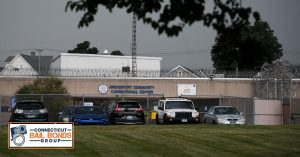 Besides that, it also has so many theaters and museums, thereby giving it the tag of the 'cultural capital of Connecticut'. The city is also the location of one of the prisons administered by the Connecticut Department of Correction, the New Haven Correctional Center. The New Haven Correctional Center is a level 4, high-security prison. It caters to mostly pretrial offenders. Located on 245 Whalley Avenue, New Haven, CT 06511, it was founded in 1976.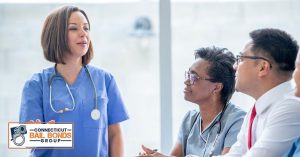 The center has a mental health department that sees to the mental wellbeing of those in it. They offer counseling services for those going through depression or those going through a tough time adjusting to the center, seeking some form of assistance or the other. It also has an Education Department. Part of the function of this department is to locate non-English speaking offenders from the moment they get into the prison and provide them with tutors who will familiarize them with the English Language.
New Haven Correctional Center Programs
Addiction Services program
The prison also has several programs designed to meet the needs of the inmates that would help them to go through their sentences and cope with any problems they encounter during their time in the prison. One of such programs includes the Addiction Services program. What this program entails is helping those with drug and alcohol addiction recover from it through cognitive-behavioral treatment (CBT).
There is also another program created to help those dealing with anger problems. This program helps them to get rid of the anger and formulate new ways to cope, which is very vital for going through their sentences. In addition to that, there is the Stress Management and Rehabilitative Training, or S.M.A.R.T program. This program helps inmates to develop new ways to deal with stress and trauma.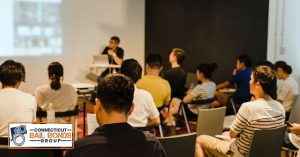 There is also the Transitional Linkage into the Community. This program helps those with HIV/AIDS who are ending their sentences live a normal life once they return to society. Another program, the GED, helps inmates acquire the Connecticut high school diploma. It brings in teachers and other tutors who would help the inmates to study for the exams.
Visitors are allowed access to the prison upon approval and visitors are restricted to only one visit per day. At any time, an inmate is only allowed access to two visitors at a time.
The New Haven Correctional Center is not just a place where inmates are kept – it is also a place where inmates are transformed as new traits are picked up and old ones are done away with. The ultimate aim is to make the person a much better version of themselves so that they can come out and function as an important piece of society.